[ad_1]

March 2022, Part 2
There are so many reasons to purchase art jewelry…
You got that hard-earned promotion—celebrate!
You're experiencing a once-in-a-lifetime occasion—honor it.
You wrapped up that major accomplishment—pay it tribute.
You want to mark the beginning of a new relationship or the end of one— commemorate it.
Perhaps it's an investment—do it!
It's the perfect piece to round out an aspect of your collection—pounce!
Or maybe it's just to treat yourself—just because.
Art Jewelry Forum's international gallery supporters celebrate and exhibit art jewelry. Our monthly On Offer series allows this extensive network of international galleries to showcase extraordinary pieces personally selected to tempt and inspire you. Take a look. You're bound to find a fantastic piece you simply have to add to your collection! (Please contact the gallery directly for inquiries.)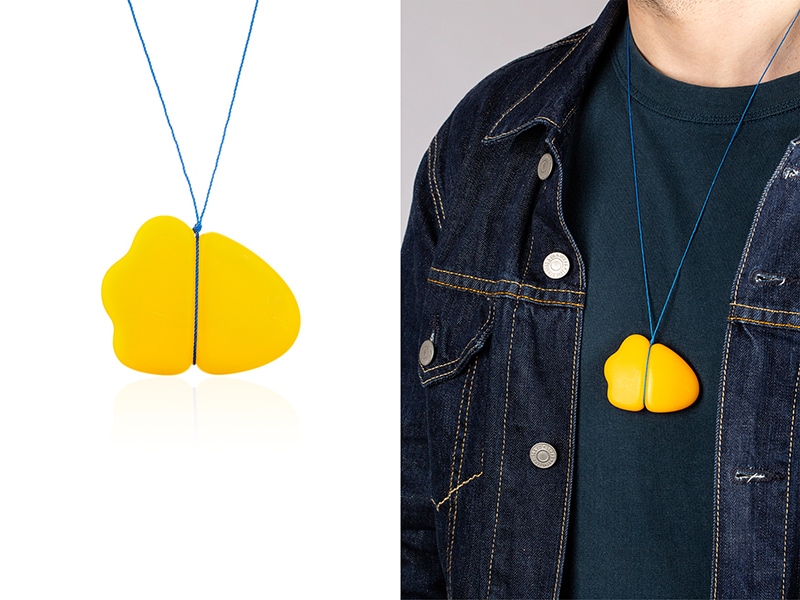 Gallery: Four Gallery
Contact: Karin Roy Andersson
Artist: Philipp Spillmann
Retail price: US$380
Philipp Spillmann trained as a goldsmith, and the classic craft has survived his journey toward more artistic jewelry and objects. Materials such as gold and silver are familiar to a jeweler. In Spillmann's work, they are combined with horn, wood, composite materials, and plastic that he finds in his surroundings—at flea markets, in rubbish bins or, like in this piece, thrown in nature. The objects give associations and ideas that Spillman playfully explores. Their potential and formability leads him to completely new reinterpretations.
Gallery: Gallery Loupe
Contact: Patti Bleicher
Artist: Seung-Hea Lee
Retail price: US$400
Korean jeweler Seung-Hea Lee's work is inspired by an interest in natural forms and colors, specifically that which reflects seasonal change. "In spring," she states, "everything is blooming, and the feeling of color is light; in winter the colors change to dark. I try to communicate [this] along with nature." Lee received a BFA from California College of Arts and Crafts, Oakland, CA, and an MFA from Rhode Island School of Design, Providence, RI, where she received the RISD Award of Excellence in recognition of her outstanding talent. She was a member of the metals faculty at RISD, until returning to Korea.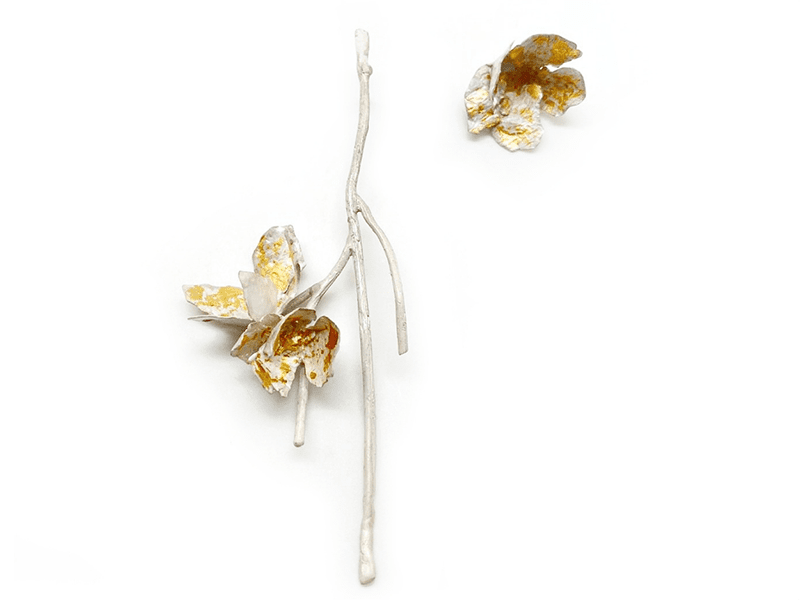 Gallery: Thereza Pedrosa Gallery
Contact: Thereza Pedrosa
Artist: Clara Del Papa
Retail price: €370
Clara Del Papa's works springs from a journey—geographical and intellectual—from the observation of nature and the spirit of places and people. Her jewels are caskets that enclose the perceptions that have most affected her soul. Through a continuous variation of materials, finishes, and declinations of lines and volumes, her jewels represent a continue dialogue with the body's anatomy and its extensions.
Gallery: Baltimore Jewelry Center Gallery
Contact: Shane Prada
Artist: Jennifer Moore
Retail price: US$450
Jennifer Moore completed her MFA in Jewelry + Metals at San Diego State University. This piece, In Situ, was featured in Hearts + Flowers, an exhibition at Brooklyn Metalworks in the fall of 2021. Co-curator of the exhibition Leslie Shershow noted, "Jennifer Moore poetically conceptualizes the point when the object's emphasis lies less in what is written, and more in its purpose as a marker and as a symbol of moments passed and future dreams." This work is currently on view at the Baltimore Jewelry Center as part of the exhibition A Word after a Word, which explores the importance and many nuances of language; the exhibition runs through March 26, 2022.
Gallery: Galeria Reverso
Contact: Paula Crespo
Artist: Attai Chen
Retail price: €195 apiece
Many different pins by Attai Chen.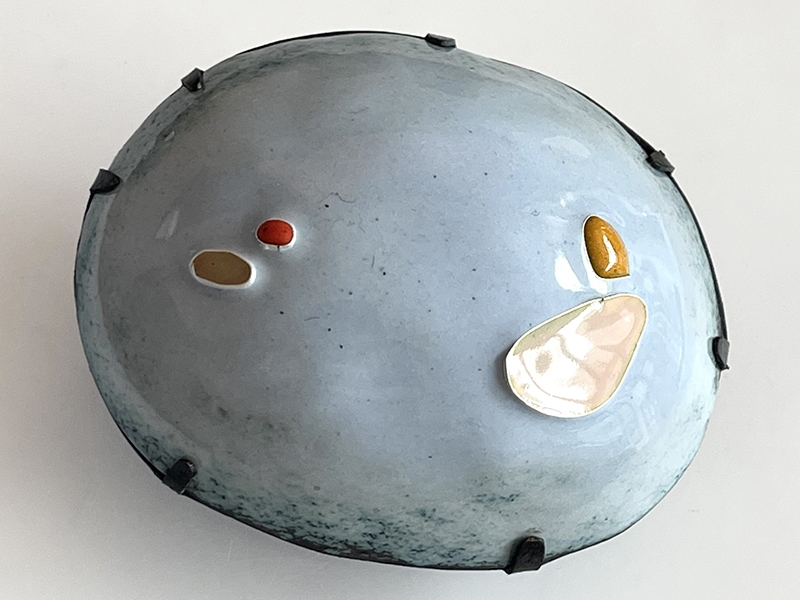 Gallery: Zu design – jewellery + objects
Contact: Jane Bowden
Artist: Daria Fox
Retail price: AUS$550
This series by Daria Fox makes us all want to smile. Fox uses enamel to create a playful and balanced form that demands attention. Although very bold in scale, the nature of this structure means it is a light and wearable piece. Fox came to Adelaide last year after completing an Advanced Diploma of Jewellery and Object Design at Melbourne Polytechnic. She is an emerging artist working from the JamFactory as an associate in the Jewellery and Metal Studio.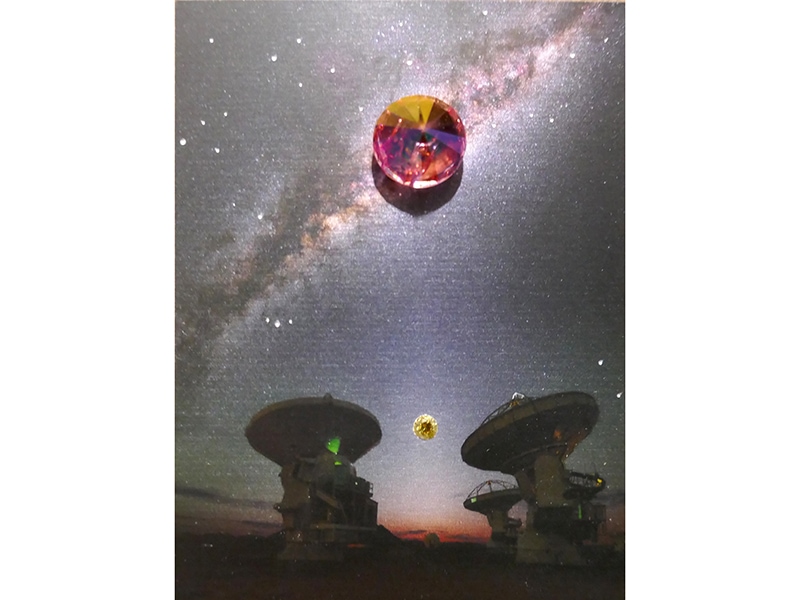 Gallery: Galerie Spektrum
Contact: Jürgen Eickhoff
Artist: Herman Hermsen
Retail price: €360
Cosmos is one of Herman Hermsen's wonderful brooches with photographs, prints, and added zircons.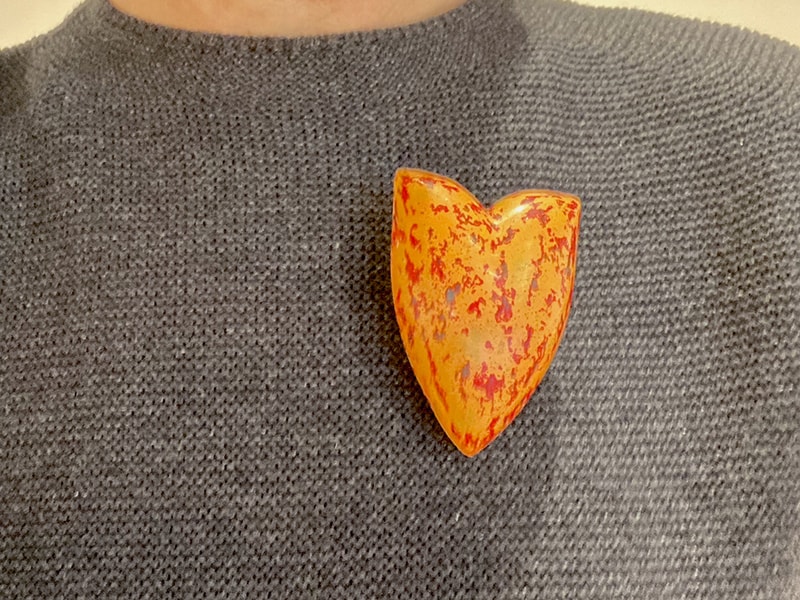 Gallery: Galerie Noel Guyomarc'h
Contact: Noel Guyomarc'h
Artist: Heejoo Kim
Retail price: CAN$525
By using the electroforming technique—a process that encompasses an object previously sculpted with thin layers of copper and then enameled, a metaphor for life—Heejoo Kim offers a unique universe inviting multiple interpretations, references to the known or the unknown.
Gallery: Fingers Gallery
Contact: Lisa Higgins
Artist: Vanessa Arthur
Retail price: NZ$390 for the pair
Vanessa Arthur's work is directly influenced by her regular documentation and excavation of spaces within the built urban environment: the spaces between planning. The often-overlooked elements within the streetscape are her muse; buffed walls, wet cement scrawling, fragments, and objects left behind in the rush. An exploration of the marks we make and the mark we make. "The biography of these objects, materials, and spaces are what interests me," states the artist. "Uncovering and adding to the mostly anonymous and constantly evolving stories they collect." Arthur lives and works in Hawke's Bay, New Zealand. Made from paper-thin metal, these weigh 2.7 grams apiece.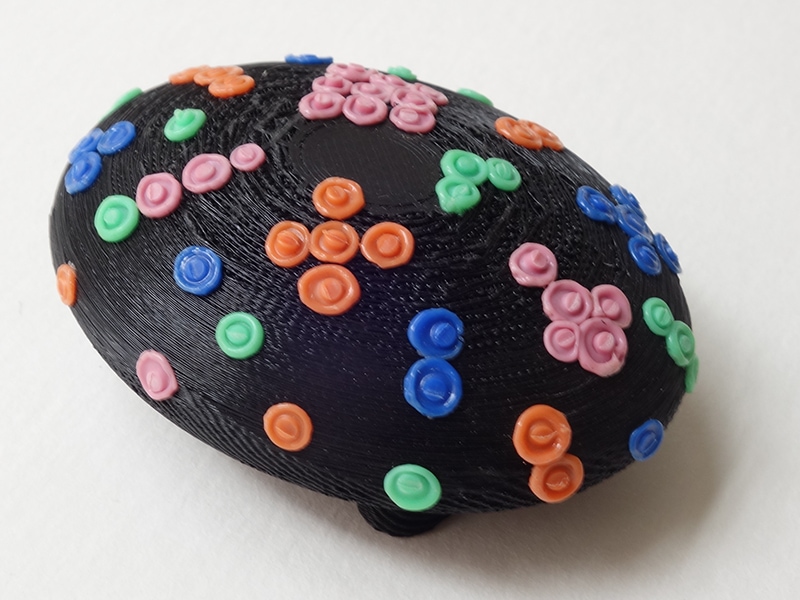 Gallery: Galeria Tereza Seabra
Contact: Tereza Seabra
Artist: Unk Kraus
Retail price: €190, plus shipping
"My jewelry should only confuse at second glance. The admiration may belong to the first glance," states Unk Kraus. In this series of jewels, the artist works and plays with layers of PLA (a recyclable plastic) that are printed in 3D and drawn with a filament pen on top with joyful and colorful elements that are so light and vernal.
Gallery: Platina Stockholm
Contact: Sofia Björkman
Artist: Anna Talbot
Retail price: US$480
Anna Talbot's jewelry tells stories through characters, colors, and materials. The artist is inspired by fairy tales, nursery rhymes, songs, and stories. Birds, animals, insects, plants, and forests are all central elements in her universe, and they don't necessarily stick to their traditional places. Strong colors and different surfaces illustrate and create atmospheres. Layers of landscapes, stories, and fairytales build a mini-universe and a picture you can carry with you, wear on your body, or hang on the wall. Anna Talbot lives and work in Oslo, Norway.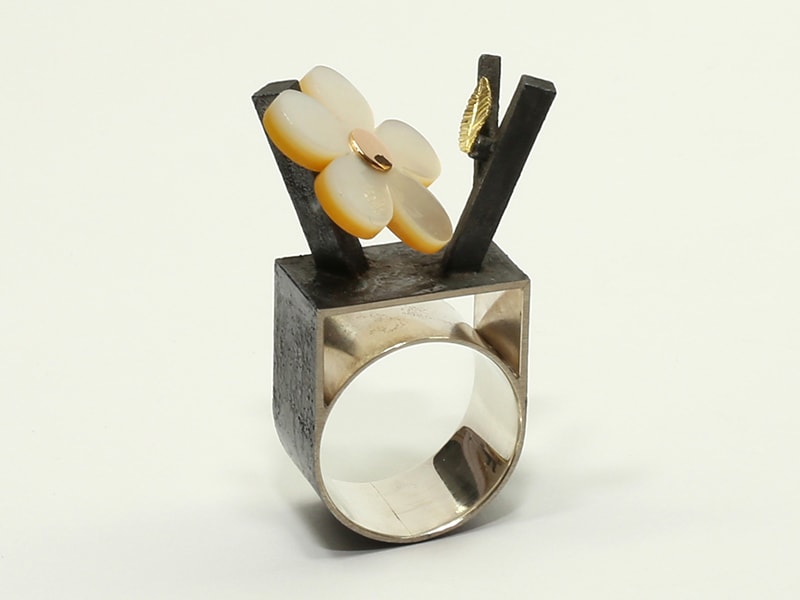 Gallery: Jewelers'werk Galerie
Contact: Ellen Reiben
Artist: Violeta Adomaitytė
Retail price: US$1,750
Violeta Adomaitytė, a Lithuanian artist, is a new artist for Jewelers'werk. She uses the process of niello—a compound of sulfur with silver, lead, or copper. It is a technique rarely used in contemporary applications (the process is toxic) and the outcome is a lustrous and permanent surface that is etched into the metal—in this case, silver. The dark niello surface contrasts handsomely with the silver, mother-of-pearl, and gold in the ring.
[ad_2]

Source link