[ad_1]

Ukraine's emergency services have released heartbreaking scenes of the devastation at a shopping mall in the central Ukrainian city of Kremenchuk after it was hit Monday in a Russian missile strike.
The Russian missile strike has been described by Ukraine's President Volodymyr Zelensky as one of the "most brazen terrorist acts in European history." Over 1,000 people are said to have been inside the building when it was hit by missiles.
Nearly 20 dead had been reported at the time of writing, with the number expected to climb as rescuers sift through the debris.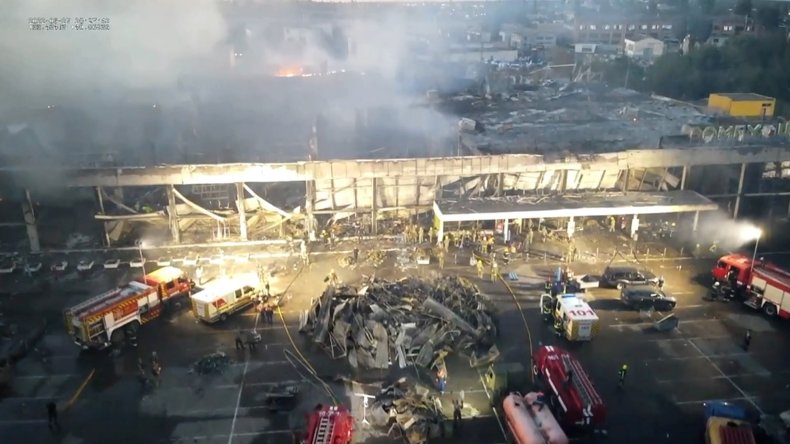 G7 leaders in Germany for a three-day summit described the shopping mall missile strike as "abominable." Military support for Ukraine is at the top of their agenda. The G7 is made up of Germany, France, Italy, Japan, Canada, the United Kingdom, and the United States.
Zenger News contacted Ukraine's Ministry of Defense for further comment, as well as the Russian Defense Ministry, but had not received a reply at the time of writing.
Zelensky addressed the G7 leaders and said that he wanted the war to end before the end of the year. He repeated his request for anti-aircraft defense systems, as well as further sanctions on Russia. He also repeated his request for help to export grain from Ukraine.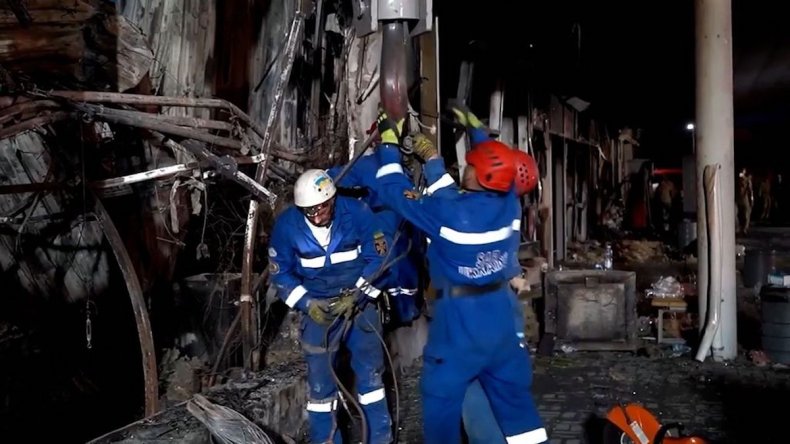 Russia invaded Ukraine on February 24 in what the Kremlin is calling a "special military operation." Tuesday marks the 125th day of the invasion.
The General Staff of the Armed Forces of Ukraine reported that between February 24 and June 28, Russia had lost about 35,250 personnel, 1,567 tanks, 3,704 armored combat vehicles, 778 artillery units, 243 multiple launch rocket systems, 102 air defense systems, 217 warplanes, 185 helicopters, 636 drones, 139 cruise missiles, 14 warships, 2,589 motor vehicles and fuel tankers, and 61 units of special equipment.
Elsewhere, NATO is planning to boost its quick reaction forces from 40,000 troops to over 300,000 troops. World leaders are set to approve plans to increase the number of NATO troops on high alert at a summit in Madrid.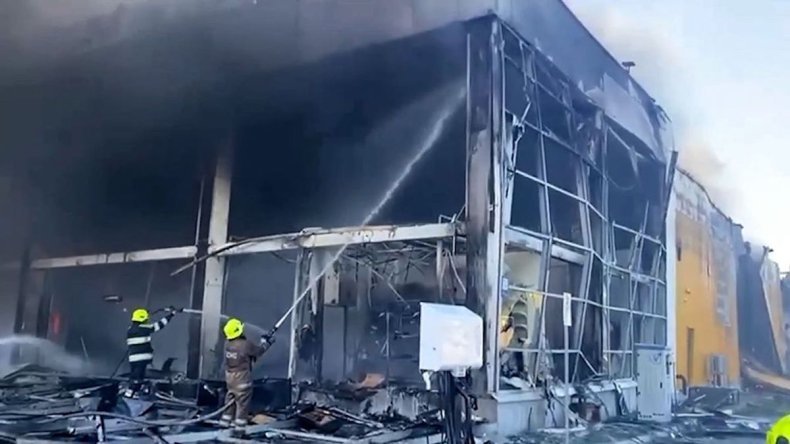 Turkish President Recep Tayyip Erdogan is meeting Finland's Sauli Niinisto and Magdalena Andersson of Sweden at the NATO summit in Madrid to try to resolve their issues.
Russian missiles have also hit the central city of Cherkasy, as well as the strategically vital port city of Odesa.
The eastern Ukrainian city of Severodonetsk is now in Russian hands after Ukrainian troops were ordered to retreat following weeks of siege warfare.
The U.K. and the U.S., as well as Japan and Canada, are banning imports of Russian gold. British Prime Minister Boris Johnson said that the ban will "strike at the heart of Putin's war machine."
Russian troops have been accused of pillaging vast quantities of grain from farmers in occupied areas of Ukraine, as well as other crops such as sunflower seeds. They have also been accused of stealing fertilizer and agricultural equipment.
More than 345 million people around the world are facing "acute levels of food insecurity" as the war in Ukraine heads into the fifth month, says the World Food Program (WFP).
Johnson said the Russian invasion of Ukraine has had a direct effect on the cost of living around the world.
This story was provided to Newsweek by Zenger News.
[ad_2]

Source link